Welcome
Besides a number of well received stand alone novels like The Lost Diaries of Iris Weed, Voices and Homeward Dove, Janice Law has created two mystery series. The Edgar nominated Anna Peters novels featured arguably the first working class female private eye and were published by Houghton Mifflin, St, Martins and Walker Books. Some are still available via Wildside Press.

Her second series, the Francis Bacon series, presented the gay Anglo-Irish painter and bon vivant, in two trilogies, one with a mature Francis at the start of the Blitz, the other with the seventeen year old Bacon sent off to Weimar Berlin with a very funny uncle. Prisoner of the Riviera, set in a troubled post-war France, won a Lambda Award.
She has published many short mystery stories in both anthologies and magazines and her work regularly appears in Alfred Hitchcock Mystery Magazine, where her Madame Selina stories about a 19th century Spiritualist medium in NYC ran to a dozen outings, plus Ellery Queen Mystery Magazine, Sherlock, and Black Cat among others.

As Janice Law Trecker, she has written award-winning history books and scholarly articles, as well as journalism.

She is a semi-serious painter, who enjoys gardening, birdwatching and struggling with the violin. Some of those enthusiasms show up in her fiction.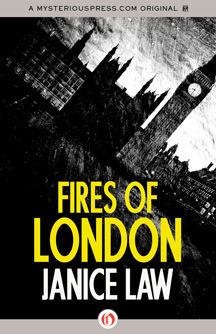 A novel close to my heart has finally see print. Homeward Dove, a contemporary novel with strong mystery elements, comes out in early April from Wildside. ( wildsidepress.com) Set in the old mill towns and farm country of eastern CT, it is a story about a crime and its complicated aftermath.